Catalent (formerly Accucaps) approached ProPart Modular to construct a CNC enclosure for their busy manufacturing facility located in Strathroy, Ontario. They required a CNC room with plenty of large windows to provide a modern ergonomic work space that segregated CNC process from the adjacent warehouse areas.
Using standard ProPart's System 40™ components, a 18'x24′ room was easily assembled enabling critical containment of the pharmaceutical manufacturing process.
In addition to the enclosure, a storage mezzanine was installed on top of the structure along with protective guardrails and a safety pivot gate to enable skid loading. All of this was easily accomplished due to the flexibility and convenience of Propart Modular 'Plug-and-Play' System 40™. On the ground floor, guardrails were also place around the enclosure, ensuring protection from accidental damage.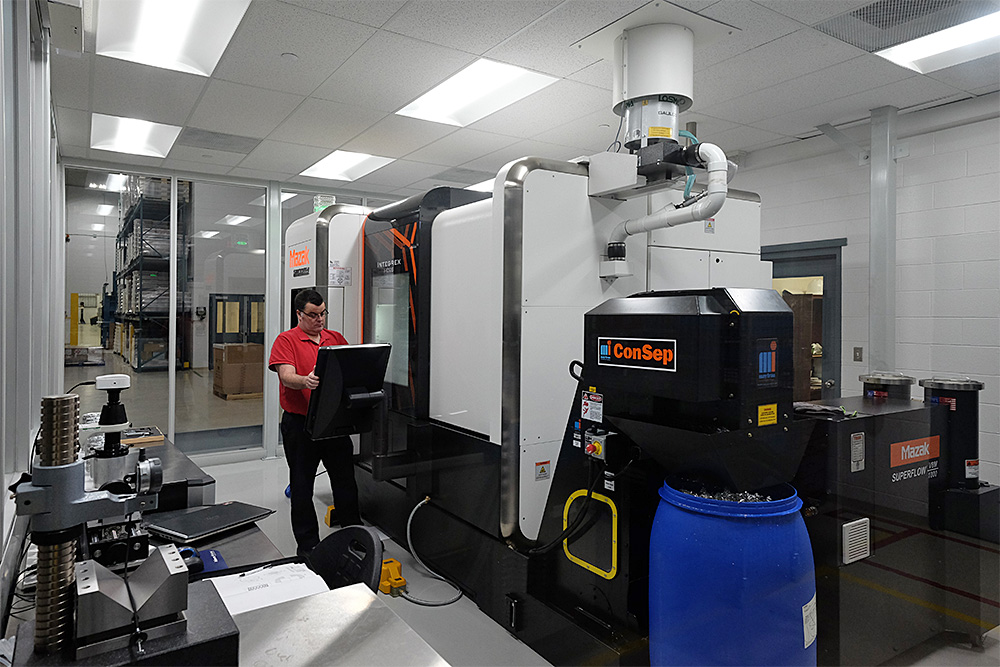 Catalent has a proven track record of success in the development, transfer, commercialization, and final packaging of Rx and OTC soft gel pharmaceutical products. This is accomplished by anticipating customer needs, working with partners to fulfill those needs. To learn more about how you might benefit from Catalent products and services visit their website here.
To request a quotation on how your next building project might benefit by using our unique line of modular space solutions, please feel free to contact us directly