As Goodman Sportswear, a leading sportswear manufacturer and wholesaler, experienced continuous growth, they faced the need to expand their manufacturing floor capacity. Moving into a new facility was essential to accommodate their increasing production demands and ensure efficient operations.
Recognizing the importance of efficient floor space utilization, Goodman Sportswear turned to ProPart Modular, experts in floor space solutions. Collaboratively, they designed a custom mezzanine that perfectly fit into an angled wall within the new facility.
By going vertical, the mezzanine provided additional floor space without compromising the facility's overall layout. The final design resulted in a spacious 54' x 44' mezzanine, skillfully crafted to serve both as storage and a comfortable lunchroom for the staff.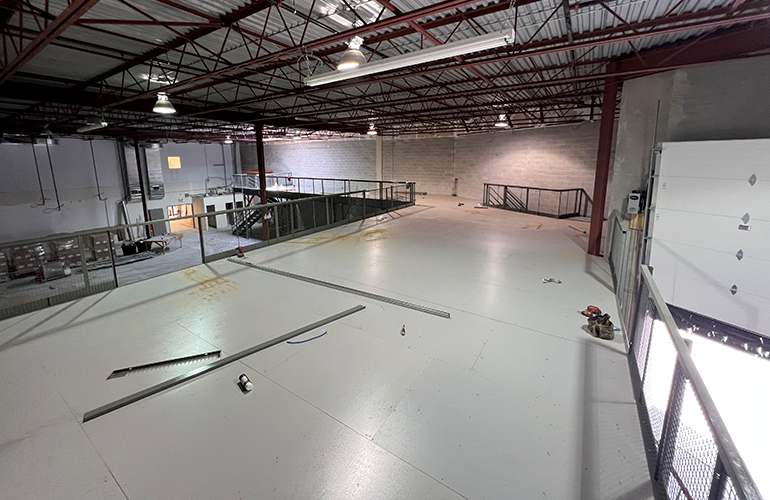 Speaking on the project, Goodman Sportswear offered:
"ProPart Modular made the whole experience so easy and effortless. Communication was excellent throughout the process and they delivered on every commitment they made. Installation was smooth installation and they were very accommodating."
By partnering with ProPart Modular, Goodman Sportswear successfully optimized their floor space and enhanced their operational efficiency. The new custom mezzanine not only increased storage capacity but also provided a comfortable space for employees to relax during breaks.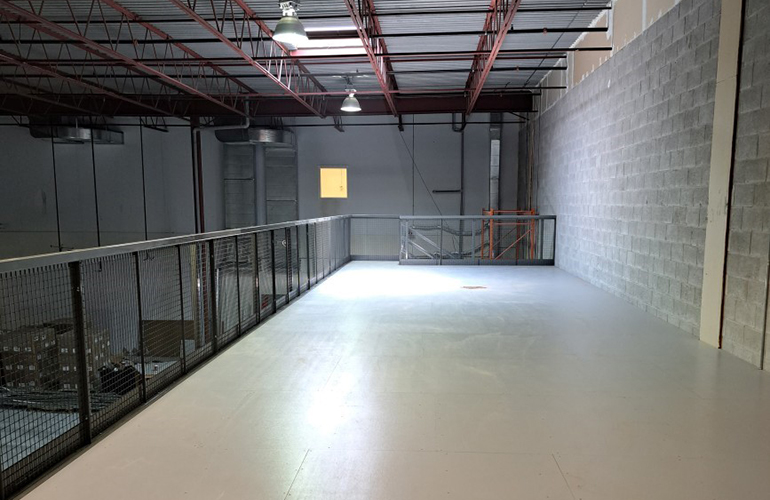 Whether standard or custom, ProPart Modular mezzanines are built to meet specific requirements for space, cost, weight, appearance, maintenance, and security. Additionally, using prefabricated structures can reduce construction time by as much as 40 percent.
ProPart Modular welcomes the opportunity to solve your unique modular space requirements. With each project, we improve and develop our product offering with exacting attention to detail. With custom applications, we do the work that others can't.
Flexibility and convenience make ProPart Modular solutions the ideal space management choice. If you would like to know more about our unique 'solutions-oriented' approach to modular structures using our mezzanine product line, please feel free to contact us directly at sales@pro-part.com.