Wesbell Logistics is a transportation and distribution service that provides custom-tailored solutions. ProPart Modular and Wesbell Logistics have worked together in the past. Wesbell Logistics was so impressed by the speed of installation and quality of the product that they turned to the modular experts again.

For their second project, Wesbell Logistics required a new in-plant office that could easily adapt to their floor plan design. ProPart Modular's proprietary modular System 48™ was the perfect solution. It installs quickly and offers flexibility for future expansion or relocation. ProPart Modular quickly designed, built, and installed the new 20×41' modular office, and Wesbell Logistics received a new space for staff to complete their tasks without delay.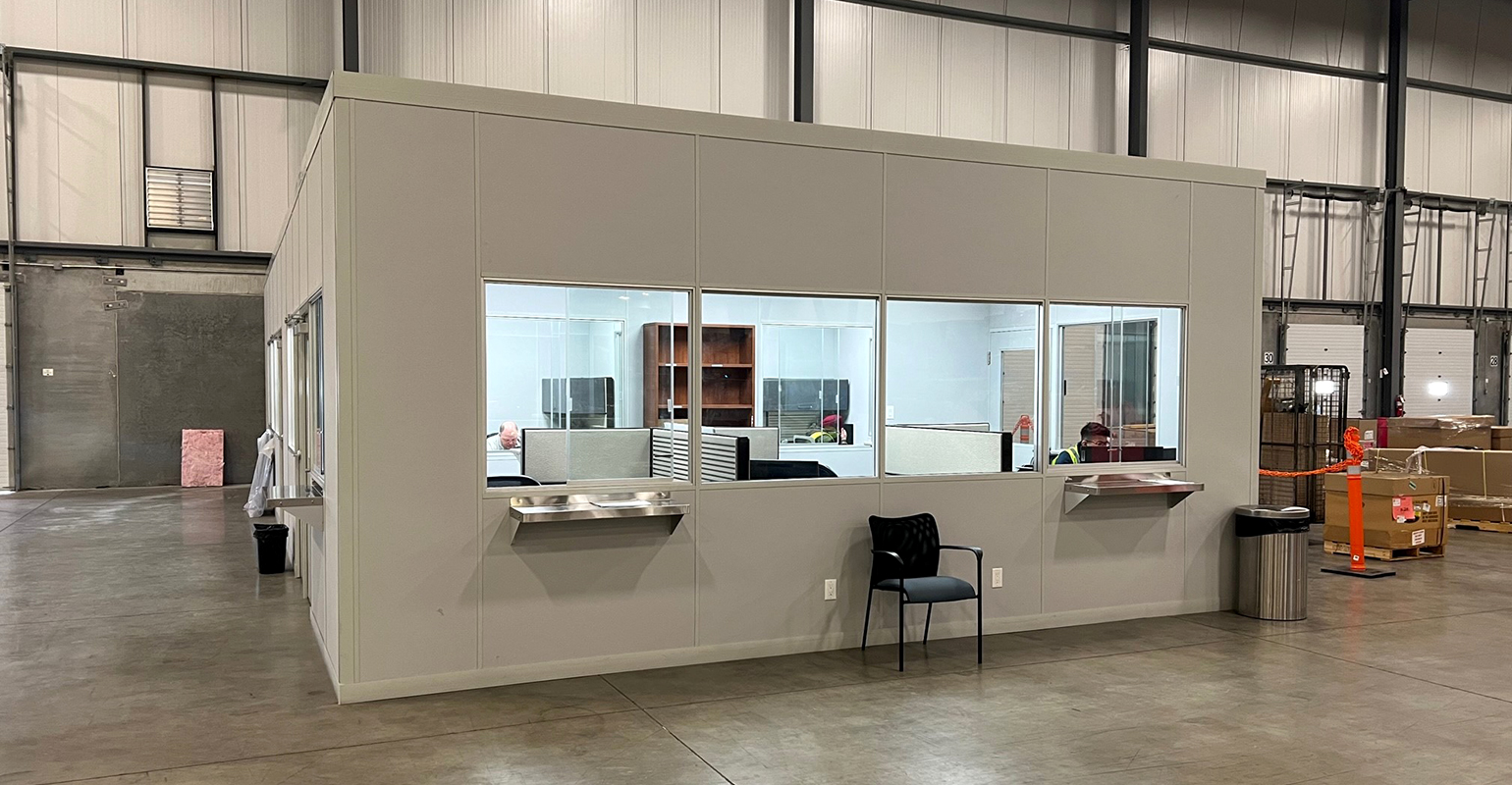 Speaking on the project, Wesbell Logistics offered:

"We have dealt with ProPart Modular in the past. It was a positive experience then and still is now. We will continue to use their product as the need arises."

System 48™ assembles faster and cleaner than conventional construction. This means less mess and downtime, quicker project turnaround, and fewer business interruptions. Panels are easily modified on-site to suit even the most critical dimension, and virtually any layout is possible. Door, window, and wall panels can be combined to meet current needs, with the flexibility to expand or relocate in the future. Additionally, using prefabricated structures can reduce construction time by as much as 40%.

ProPart Modular welcomes the opportunity to solve your unique modular space requirements. With each project, we improve and develop our product offering with exacting attention to detail. With custom applications, we do the work that others can't.
Flexibility and convenience with the ease of customizable modular 'Plug-and-Play' make ProPart Modular's patented System 48™ the ideal space management choice. To request a quotation on how your next building project might benefit by using our unique line of modular space solutions, please feel free to contact us directly at sales@pro-part.com.