Case History Example: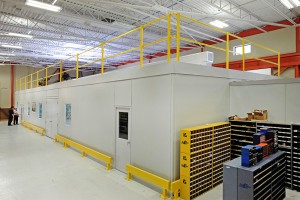 Technophar Equipment & Services Ltd.
Windsor, Ontario
Problem:
Technophar Equipment and Services Ltd., a manufacturing company primarily servicing the pharmaceutical industry, needed a large Clean Room facility to showcase their custom manufactured packaging line equipment.
Solution:
After doing the research, they opted for a ProPart Modular modular space solution, largely because of ProPart's proven track record in constructing Clean Rooms.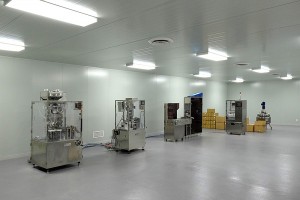 Using primarily standard ProPart Modular System 40™components, a Clean Room measuring 31 x 81 square feet was constructed in less than 7 days. This was easily accomplished due to the flexibility and convenience of ProPart Modular's 'Plug-and-Play' System 40™ which assembles faster and cleaner than conventional construction. For Technophar this meant less mess and downtime, and ultimately, a quicker project turnaround with significantly less business interruption.
To protect Technophar's investment, ProPart Modular provided and installed 70 lineal feet of guardrail along with 110 feet of roof top guardrail.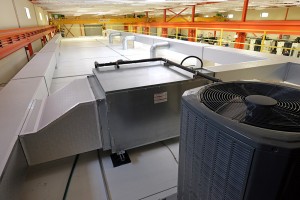 Working closely with ProPart, the client opted to design, source and install their own custom AC system purchased in Canada, with ductwork imported directly from Italy. ProPart Modular has a long history of working with many third party suppliers, and can easily accommodate all client requirements.
Flexibility and convenience makes all of ProPart Modular product offering the ideal space management choice. At ProPart we specialize in custom work. We do the work that others can't. To request a quotation on how your next building project might benefit by using our unique line of modular space solutions, please feel free to contact us directly at sales@pro-part.com