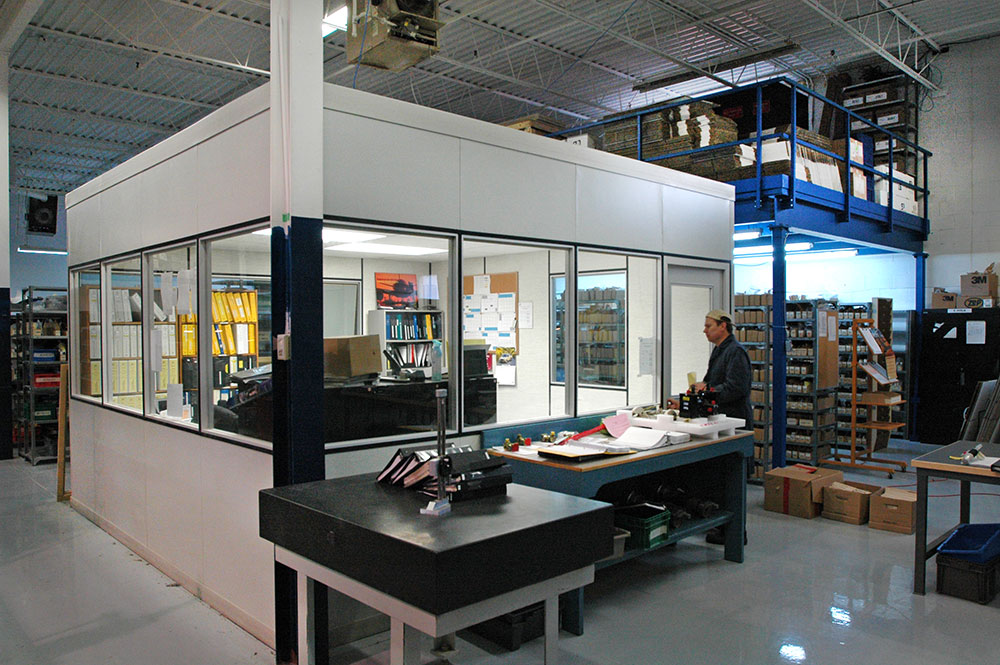 Case History Example:
Global Aerospace
Mississauga, Ontario
Problem:
Having just moved into a brand new facility in Mississauga, Global Aerospace needed an In Plant office and Mezzanine structure for storage in their production plant.
Solution: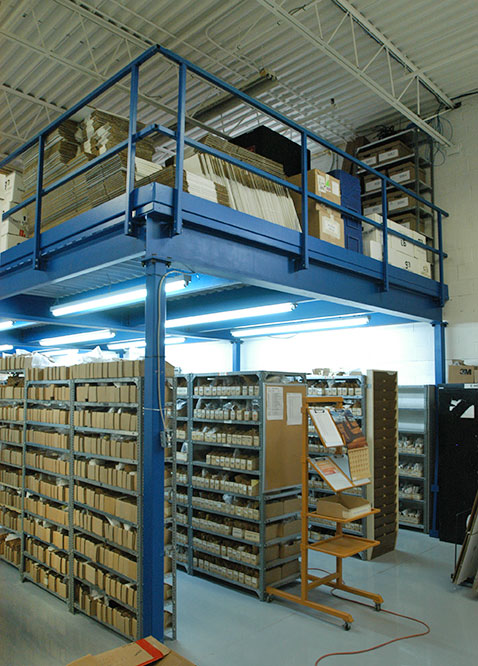 Global Aerospace purchased both a System 40™ In Plant office and Mezzanine structure from ProPart Modular.
The ease and speed of installing a System 40™ solution was what sold Global on their decision to go with ProPart Modular. The System 40™ In Plant Office went in very quickly, and if required, can easily be re-located in the future because all components on both are assembled without mechanical fasteners and all panels are interchangeable. Both installations went together with the simplicity of System 40™'s unique "Plug-And-Play" flexibility.
ProPart Modular's steel Mezzanine Structures are custom engineered to suit each and every job application. All structural components bolt together: ensuring complete flexibility in the event needs change in the future.
At ProPart Modular we specialize in projects both large and small. We do the work that others can't. Flexibility and convenience makes all of ProPart Modular product offering the ideal space management choice. To request a quotation on how your next building project might benefit by using our unique line of modular space solutions, please feel free to contact us directly at sales@pro-part.com