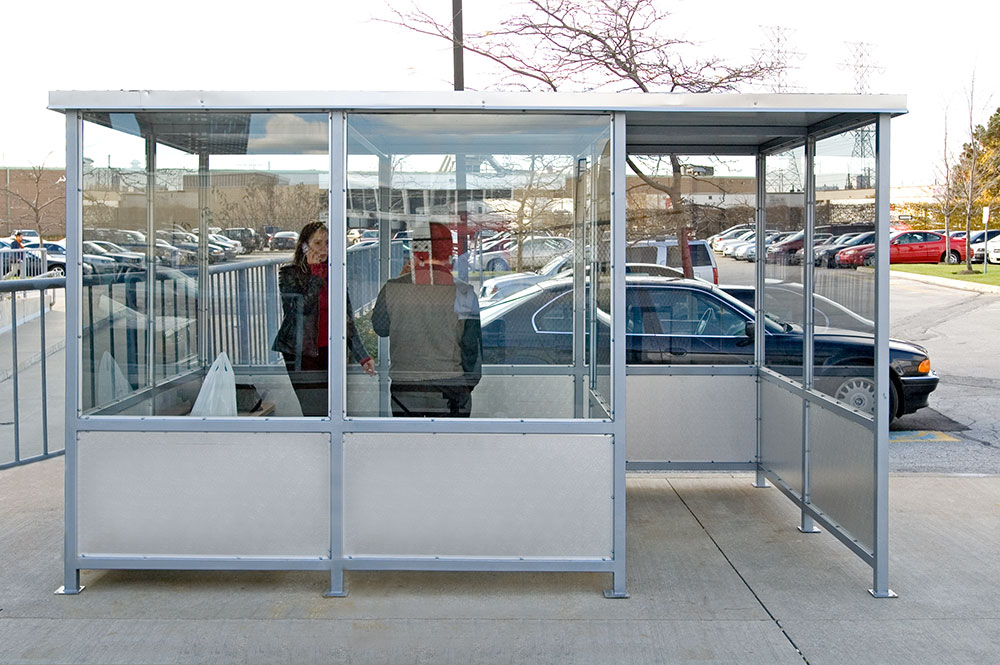 Case History Example:
Soft Drink Company
Toronto, Ontario
Problem:
A major soft drink company needed a Smoke Shelter for staff at their headquarters location in Toronto but wanted it to match the existing architecture of their head office.
Solution:
They decided to go with a ProPart Modular solution. A custom 8′ x 12′ smoke shelter with tinted glass and aluminum kick panels insured the final shelter would blend in well with the existing architecture. A bench was also provided inside for additional convenience.
ProPart Modular offers a line of exterior smoking shelters to keep out wind, rain and snow. Many are available and in stock now. Pre-fabricated units are shipped fully assembled and are ready to be used when they arrive on site. Interior enclosures are also available and incorporate proper ventilation systems that are sized to suit your requirements.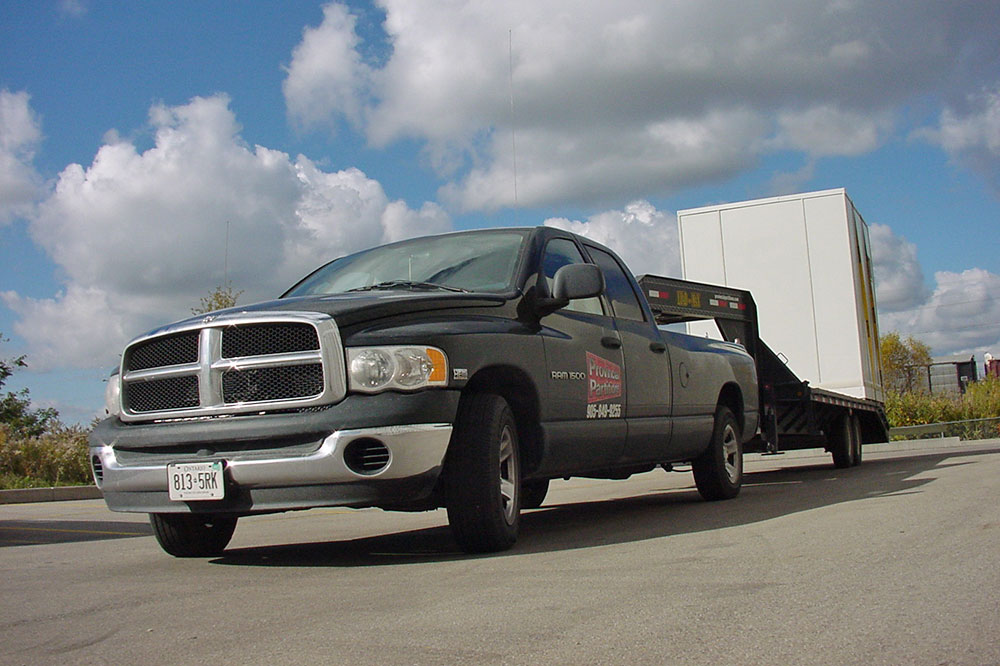 Our In Stock "Quick-Ship" program has been initiated to accommodate those who need a modular space solution immediately. With a growing inventory of modular space solutions that include smoke shelters, new and refurbished structures, and a variety of our patented System 40™ In Plant Offices we are now able to provide solutions at a pace unheard of in the industry.
At ProPart Modular we specialize in projects both large and small. We do the work that others can't. Flexibility and convenience makes all of ProPart's product offerings the ideal space management choice. To request a quotation on how your next building project might benefit by using our unique line of modular space solutions, please feel free to contact us directly at sales@pro-part.com