There's no greater endorsement that you're providing what customers need than when they come back for more. HLS Hard-Line Solutions is not only a repeat customer, but one that recognizes Provincial Partitions excels at doing Custom Work.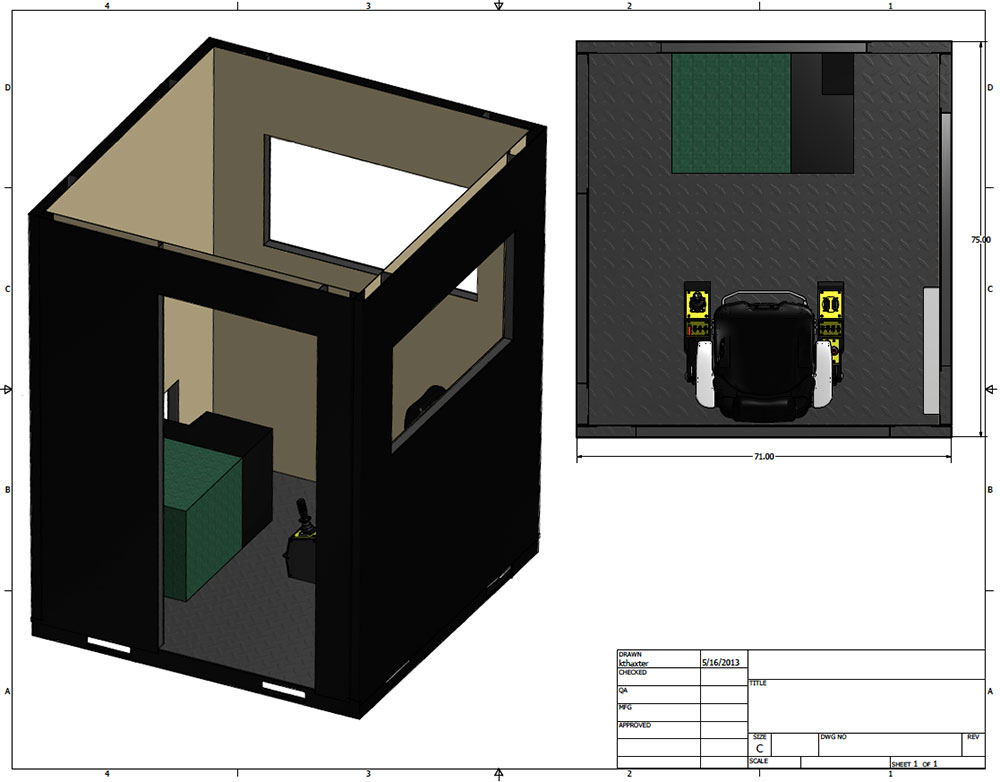 Hard-Line needed Provincial Partitions to construct a remote control room for a mining industry application. Working from the 3D drawings provided, and in conjunction with their custom graphics suppliers, Provincial Partitions was able to meet their exact requirements. The modular unit was later easily shipped to a remote mining facility in Dowling, Ontario.

Hard-Line is a leading supplier of remote and tele-remote controls to the mining industry. Hard-Line develops its products from the ground up, utilizing years of experience in mining, electronics, electrical design, and mechanical design. To learn more about Hard-Line HLS and their services visit their website here.
To request a quotation on how your next building project might benefit by using our unique line of modular space solutions, please feel free to fill out our online RFQ form or contact us directly at sales@pro-part.com