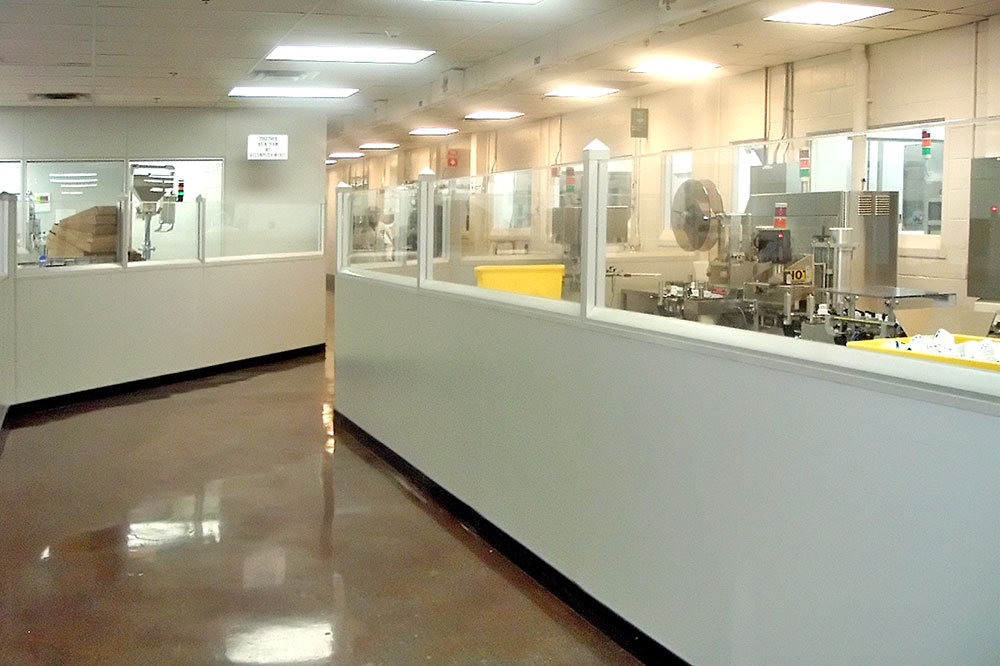 Case History Example:
Pfizer Pharmaceuticals
Arnprior, Ontario
Problem:
Pfizer Pharmaceuticals, a large multinational pharmaceutical company needed a rather unique solution for wall dividers in a packaging area of their plant in Arprior.
Solution:
In a sensitive packaging area such as this, a dust free environment is critical, so extra measures need to be taken to prevent dust from settling on any surfaces. This explains the cantered edges and wall cap on the final room dividers. The exaggerated angle prevents any air-born dust generated by packaging from settling on the surface. Cleanup is kept to a minimum.
The rugged nature of the ProPart Modular product line positioned ProPart favourably over the competition, but Propart's willingness to meet the customers specific 'customization' needs is what cemented the deal.
At ProPart Modular we specialize in custom work. We do the work that others can't. Flexibility and convenience makes all ProPart Modular product offerings the ideal space management choice. To request a quotation on how your next building project might benefit by using our unique line of modular space solutions, please feel free to contact us directly at sales@pro-part.com