Kruger Products is one of Canada's leading manufacturers of paper products and employs roughly 2,500 staff across the country. Kruger's Mississauga location was in need of an upgrade, looking to add 3 new industrial offices to their production plant. These new offices would allow supervisors to stay closer to the action as well as giving them greater visibility of the production lines while taking care of their day-to-day tasks. 
ProPart Modular and several other competitors each entered bids on this contract. While our asking price was more than the competition's, Kruger Products could not deny the additional features ProPart's patented System 40™ offered and chose us to complete the project. Ultimately, safety became the deciding factor and our non-combustible, fire resistant interior offices made Kruger's choice easy. Not only would ProPart's modular offices provide added safety, they also offer the potential for lower insurance rates, helping to save money and offset construction costs.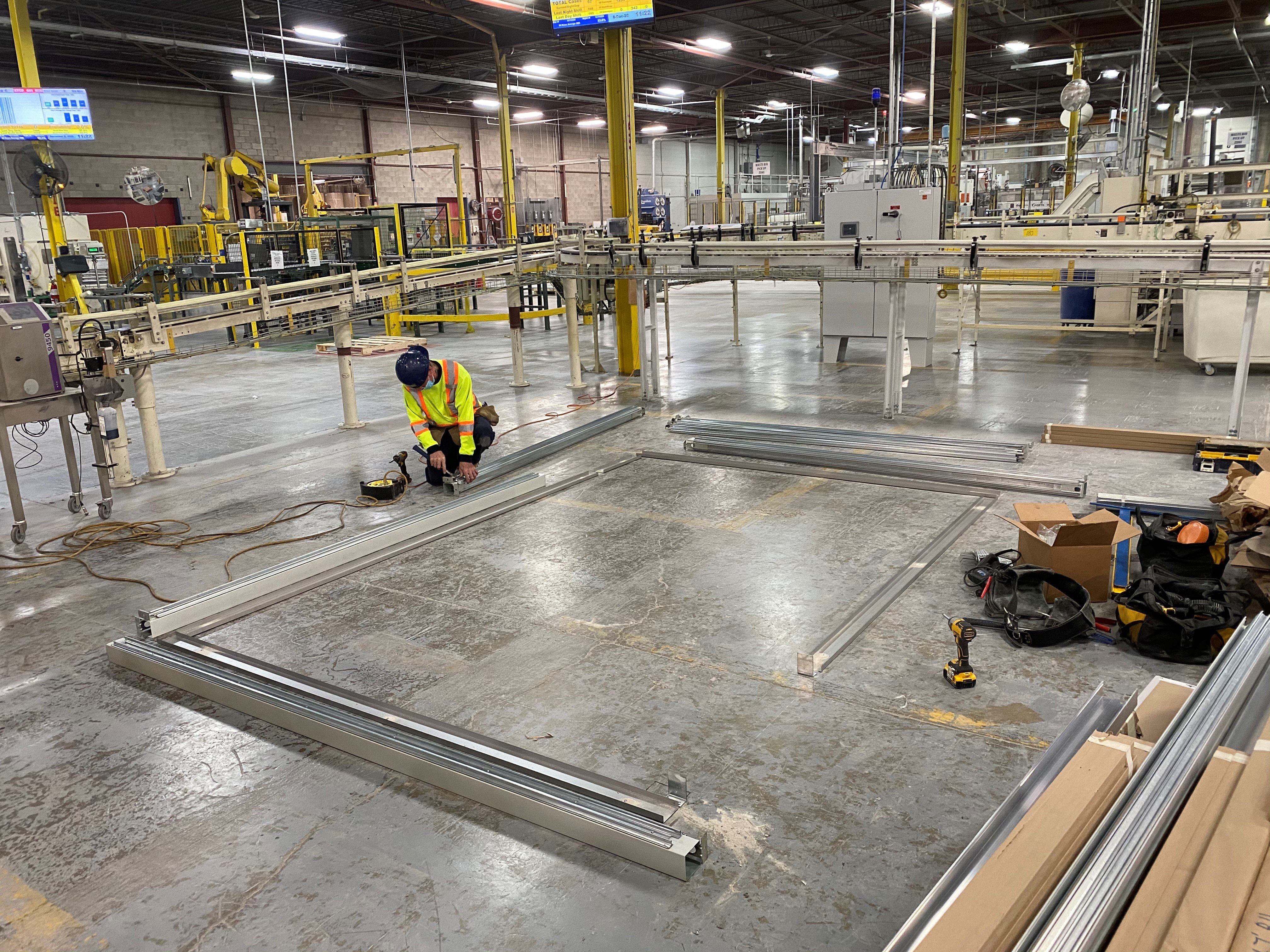 Timing was critical. Construction had to be completed by year end as per Kruger's request. With the clock ticking, ProPart began construction in early December; deploying their highly skilled team to begin installation of three modular, industrial offices. Work went quickly as ProPart's "plug-and-play" System 40™ allowed the team to assemble the office units quickly and cleanly. Because modular building kicks up less dust than traditional construction, Kruger's production line was able to maintain operations even as ProPart continued to work. 
ProPart completed the job in roughly a week, well ahead of schedule and far quicker than traditional construction. Modular construction offers completion rates 40% faster than traditional building and Kruger Products was thrilled at the speed we were able to complete this job. Kruger has a history in sustainability, being the first Canadian Tissue Manufacturer to receive the, "Forest Stewardship Council" certification and taking strides to reduce their carbon footprint wherever possible. ProPart stands with Kruger, looking to create a greener future through sustainable, eco-friendly building methods. 
ProPart Modular is Ontario Made Certified and is proud to help our Canadian neighbors while leaving them with a high-quality product that is safe, durable and cost effective. With 40 years of experience, we are leaders in modular construction, specializing in controlled environments, industrial offices, interior building kits and more. To find out how ProPart Modular can help you with your next project, contact us by clicking here.